Mylar Bags for Ready-to-Eat Food Preparers
Ready-to-eat food is a booming industry for good reason—who doesn't love the convenience of a delicious, well-prepared meal that they don't have to make themselves? But when that food isn't stored or packaged properly, it may as well be worthless. Thankfully, Brand My Bags offers the latest in Mylar packaging technology to secure longer shelf life and better quality food!
Featuring barrier control properties that help safeguard against moisture, oxygen, and light exposure, mylar bags extend the shelf life of your products. You put a large amount of effort into your meals, and the overall goal is to have them delivered to customers with the same texture, crispness, and taste as if you made them moments ago. At Brand My Bags, we put the same amount of effort into our packaging solutions. When you're looking for durable packaging that sets the seal on customer satisfaction and protects the integrity of your food, count on mylar bags to be a reliable resource.
Convenience & Control: Mylar Packages for Long-Lasting Freshness
Happier taste buds, fuller stomachs, and satisfied customers—everything you can expect when you choose to package your ready-to-eat meals with mylar bags. Consumers can experience on-the-go convenience as food can be easily carried in purses, backpacks, or lunch boxes, making them a reliable choice for office lunches, travel, or outdoor activities.
Mylar bags play a vital role in meeting consumer demands for high-quality ready-to-eat meals. With our reliable packaging solutions, you can verify freshness, and extended shelf life for all customers, regardless of where they're consuming your delicious menu.
The Benefits of Packaging Ready-to-Eat Food in Mylar Bags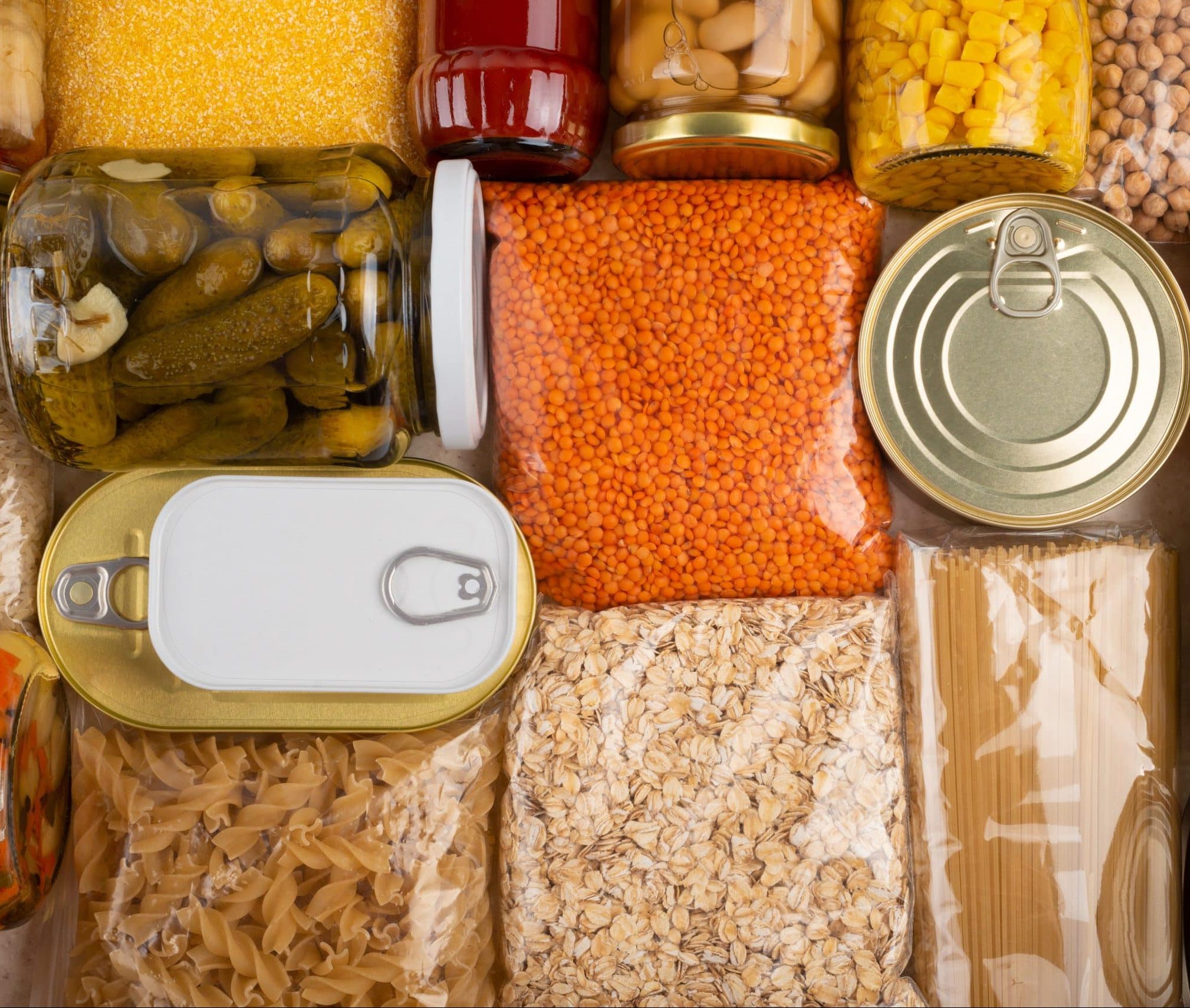 Packaging Solutions for Prepared Meals
In the hustle and bustle of daily activities, consumers are always looking for a more convenient and time-saving way to enjoy their meals. Thankfully, at Brand My Bags, our mylar packaging solutions can enhance your efforts to solve this challenge. Customize your bags to suit your needs—showcasing your logo, nutritional information, preheating instructions, and so much more. If you're ready to become the go-to brand that consumers trust for delicious, high-quality meals they can eat in a rush, request a quote today.