Mylar Packaging Solutions for Spices
For those who take pride in their culinary skills and are the designated family chefs, the kitchen likely boasts a cabinet brimming with an array of spices, rubs, and an assortment of ingredients. Take a look in the back of your cabinet, and you may stumble upon the least-used spice in your collection. Has it solidified over time, losing its smell and dulling in color? If your answer is yes, chances are it's due to packaging that might have benefited from a more careful consideration.
Thankfully, at Brand My Bags, we carefully create mylar bags that assist in preserving the freshness of your commonly used spices. Our completely customizable process allows you to elevate your packaging with eye-catching brand recognition, unique bag finishes and closures, and so much more. Stand out from the competition on the adjoining spice racks with mylar packaging.
Spice Up Your Brand with Mylar Packaging
As a spices and rubs manufacturer, your mission is to lock in the freshness and let consumers savor the flavors. Our stand-up mylar pouches and lay-flat mylar pouches empower you to accomplish this effortlessly. Each pouch features an airtight, moisture-resistant environment, effectively protecting against oxygen, moisture, and other contaminants.
The printable surface of our bags presents you with the opportunity to express your brand identity and convey essential product information in a fresh and distinctive manner. Elevate your presence on the shelves and bring your premium spices and high-quality rubs to homes across the country with mylar packaging from Brand My Bags.
The Benefits of Packaging Spices in Mylar Bags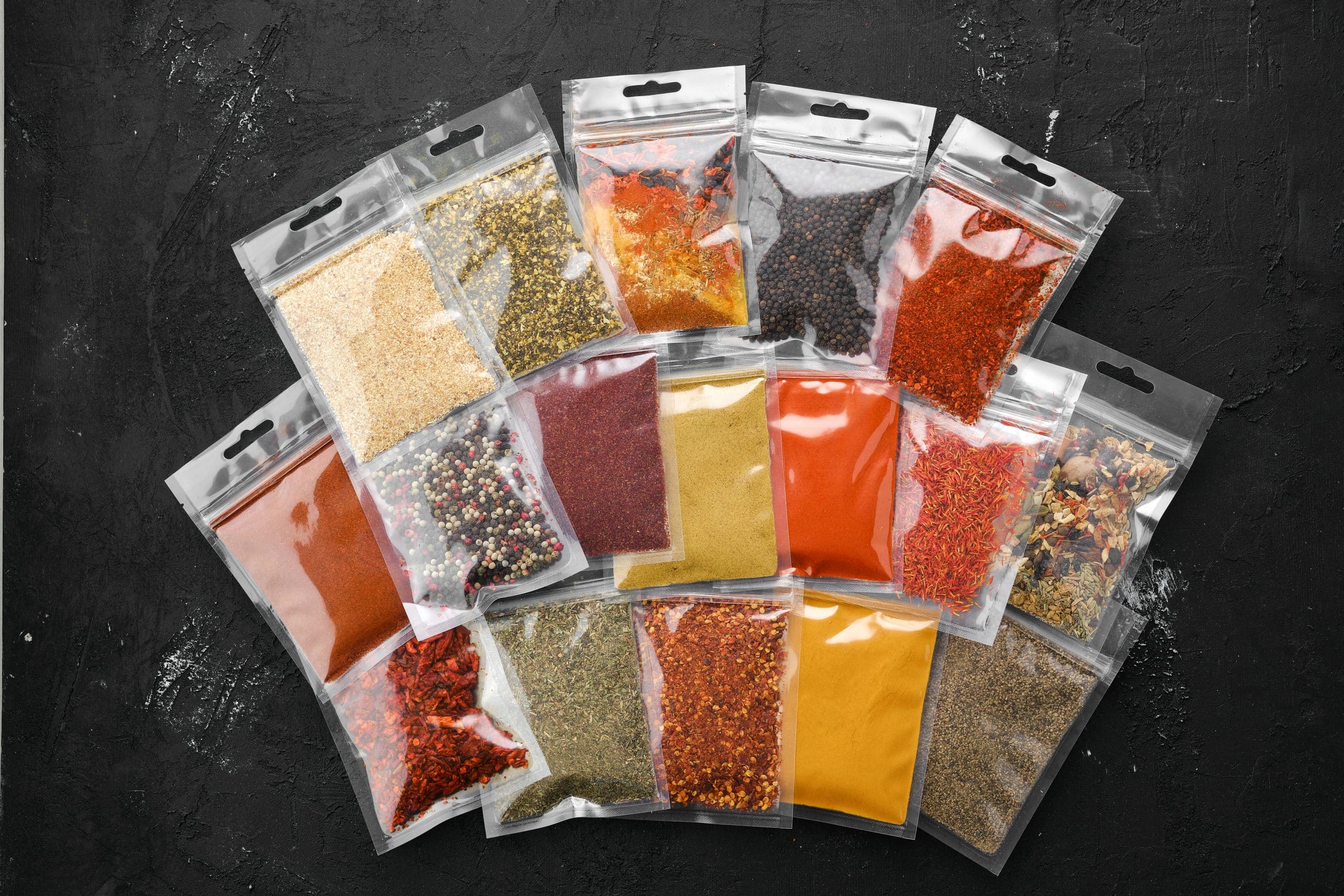 Spice & Rub Preservation with Mylar
At Brand My Bags, we're your go-to resource for all things custom packaging and printing. Offering a variety of mylar bags, including stand-up pouches and lay-flat pouches, we'll design a packaging solution that suits your brand and overall business needs. With top-tier technology, we're able to deliver your new mylar bags in as little as 15 days from your artwork approval date—leaving you with plenty of time to launch your rebrand and own the shelf. Request a quote today to learn more.